Internationaal Medische Commissieleden
Deze medische raad is samengesteld uit de meest erkende en bekende urologen, onderzoekers en phalloplastische chirurgen wereldwijd.
Deze raad heeft als missie om voortdurend klinische studies en onderzoek te ontwikkelen om de effectiviteit en veiligheid van Andromedicals producten voor penisvergroting en tegen erectiestoornissen te testen.
De resultaten van die onderzoeken naar penisvergroting worden meestal op internationale congressen weergegeven en gepubliceerd, als bewijs van de gigantische voorwaartse sprongen die dit soort penisvergrotende apparaten opleveren ten opzichte van de huidige urologische technieken. De leden van de Medische Adviesraad werken ook aan het verhogen van de bewustwording van deze technieken, zodat meer patiënten kunnen profiteren van deze zeer succesvolle behandelingen.
"The literature in a number of medical disciplines supports the concept of tissue expansion. The preliminary observations presented and published support the efficacy and safety of penile traction devices (such as the Andropenis device from Andromedical, Madrid, Spain), for men with Peyronie's disease and in post operative penile surgical cases to maintain or gain penile length."
"Today, amongst several techniques to enlarge the size of the penis, the most efficient and so far the safest is the technique relying on the principle of traction. The only medical device recognized and certified by the European Union Health Authorities is Andropenis. This device represents one of the most important advances in the medical field if we consider the effectiveness of Andropenis in post-operatory phases of patients who underwent surgery for Peyronie's disease, or, on the other hand, for those who simply feel uncomfortable about the size of their penis."
"The Andropenis medical extender should be regarded as a minimally invasive and effective treatment option to elongate the penile shaft in patients seeking treatment for penile lengthening."
"A variety of studies concerning penile enlargement, rectification of penile curvatures (Peyronie's disease) and penile postoperative treatment, performed in China by Dr. Li Zheng, regarding the use of the Andropenis medical traction device on a total of 30 patients, demonstrate an average growth of the penis of 1 inch within a 3 months treatment period. "
"Dr. Jamal Salhi has been recommending the use of Andropenis for a long time in post-operatory therapies for penile surgical interventions as well as for initial therapies to enlarge the size of the penis. Dr. Salhi affirms that Andropenis is the most effective and safest medical traction device on the market today. It is an easy-to-use and an easy-to-wear device that allows a lot of men to end up their problems concerning the size of their penis."
"I sold my first Andropenis to a patient with a small penis. He used the device for 4 months and was impressed with the lengthening. A good number of Andropenis was also sold to patients with curved penises. Most of them have direct trauma like fractured penis, and some injured their penises during lovemaking. Plaques developed and hardened over time. I gave these patients high doses of vitamin E and suggest gradual stretching of the penis with extra tension on the bent part. In fact there was a case I remember who'd just had a plaque removal operation done by an urologist and developed shortening of the penis as a consequence, and it was possible to rectify with the Andropenis I provided."
USA 800-246-1387
Canada 800-246-1387
Mexico 01-800-099-0391
Brasil 11-3957-0554
Israel 1-809-494-234
الإمارات 519-4440-8000
العربية السعودية 4042-844-800
UK 0808-189-0326
Deutschland 030-30806288
Nederland 020-241-0955
France 0800-910-078
Suisse 043-508-20-09
España 91-198-17-40
Italia 02-9475-0304
Australia 1-800-002-619
South Africa 0-800-980-322
日本 0800-888-2609
Sverige 08-525-034-07
Ελλάδα 21-1198-1820
Česko 228-880-922
World +1-646-568-7796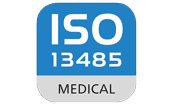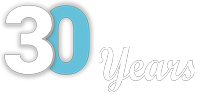 Algemene Disclaimer / FTC Openbaarmaking: Resultaten besproken op deze website zijn "in het algemeen verwachte resultaten" in overeenstemming met alle FTC vereisten. Uitzonderlijke resultaten, ervaren door een individu, zijn gespecificeerd op basis van de wetenschappelijke studie die dit expliciet onderschrijft. De resultaten zullen variëren bij elk individu. Verklaringen op deze website zijn niet geëvalueerd door de Food and Drug Administration. Lees altijd eerst de gebruiksaanwijzing van het product vòòr gebruik. Vraag, net als bij andere producten, professioneel advies vòòr gebruik als u lijdt aan allergieën en raadpleeg uw arts of apotheker als u een onderliggende medische aandoening heeft of indien u medicijnen gebruikt.